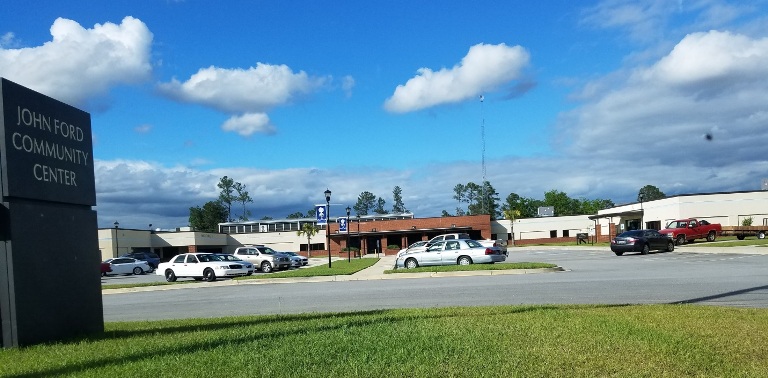 John Ford Community Center is the largest of the county's recreation facilities. The building is comprised of space for community programs such as public services, community programs, athletics, community meetings, special events, and emergency sheltering. Some of the indoor amenities include a large activity room with kitchen access, a gymnasium with locker rooms, multi-purpose rooms for community programs and public services, and a trade building. The outdoor amenities include a football field, walking track, and a playground area with exercise equipment. 
Currently the John Ford Community Center is receiving a newly constructed face lift. The County is adding a lobby area, a well-lit parking lot, and canopies. This center is located in the heart of St. Matthews and was formally the home of John Ford School.
Hours of Operations 
Outdoor Amenities: From Sun up to Dusk 
Indoor Amenities: Scheduling is required.