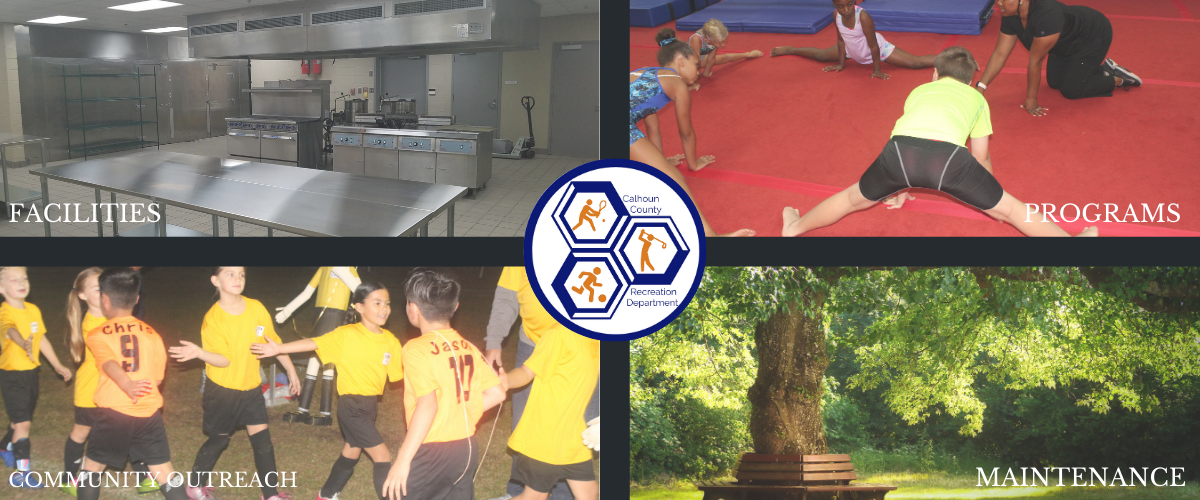 Mission Statement
Our mission is to enhance the quality of life for all citizens of Calhoun County with excellent recreation services in the areas of facilities, programs, and special events.
---

Calhoun County Recreation Department on 
Are you interested in reserving our facilities or signing up for activities? Calhoun County's Recreation Department now offers a variety of services online through Rec Desk!
Use the online portal to check the availability of our facilities, make a reservation, or register for activities!
Calhoun County Recreation Department on Rec Desk
---
Check out the 2019-2020 Winter/Spring Recreation Newsletter here.>>>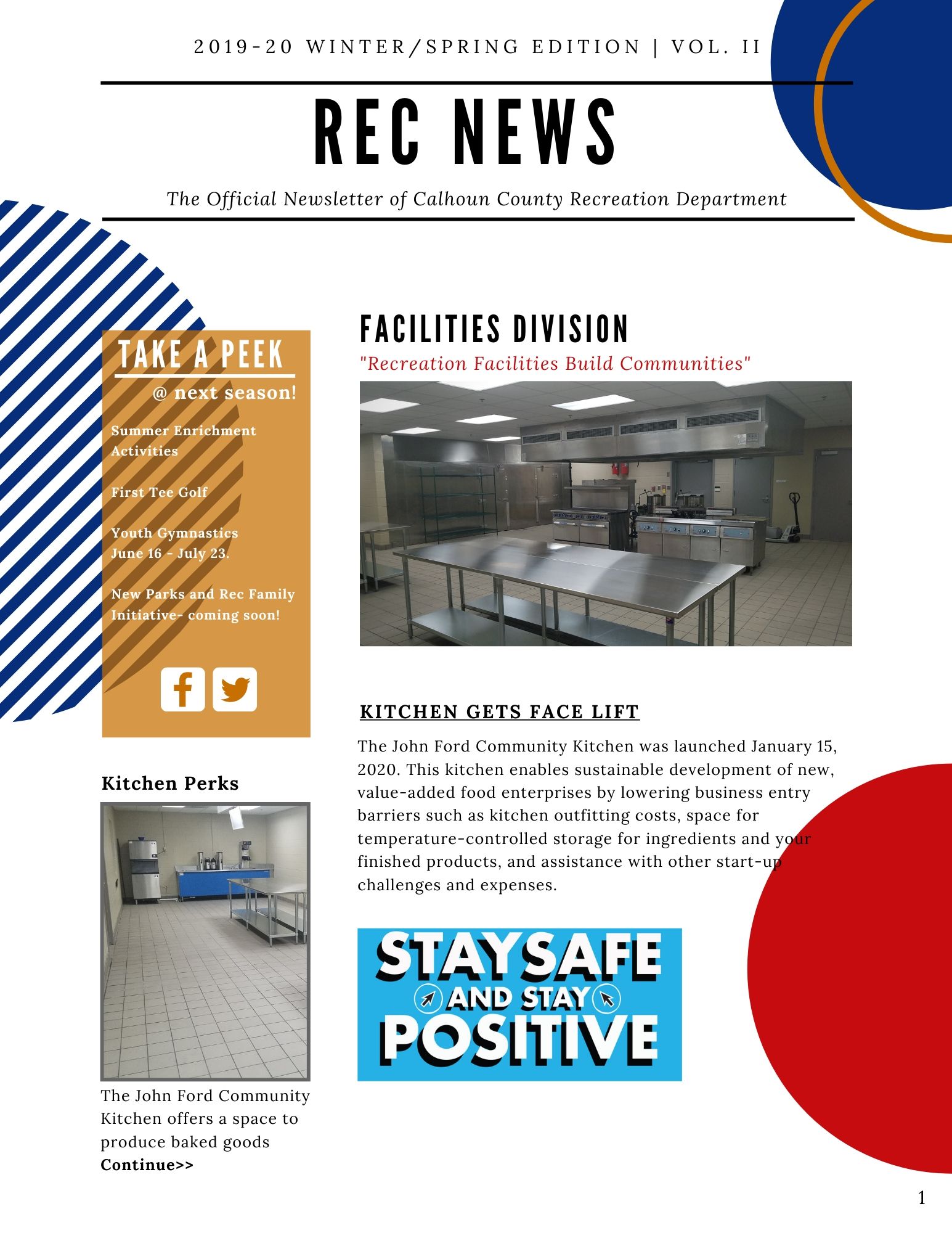 ---