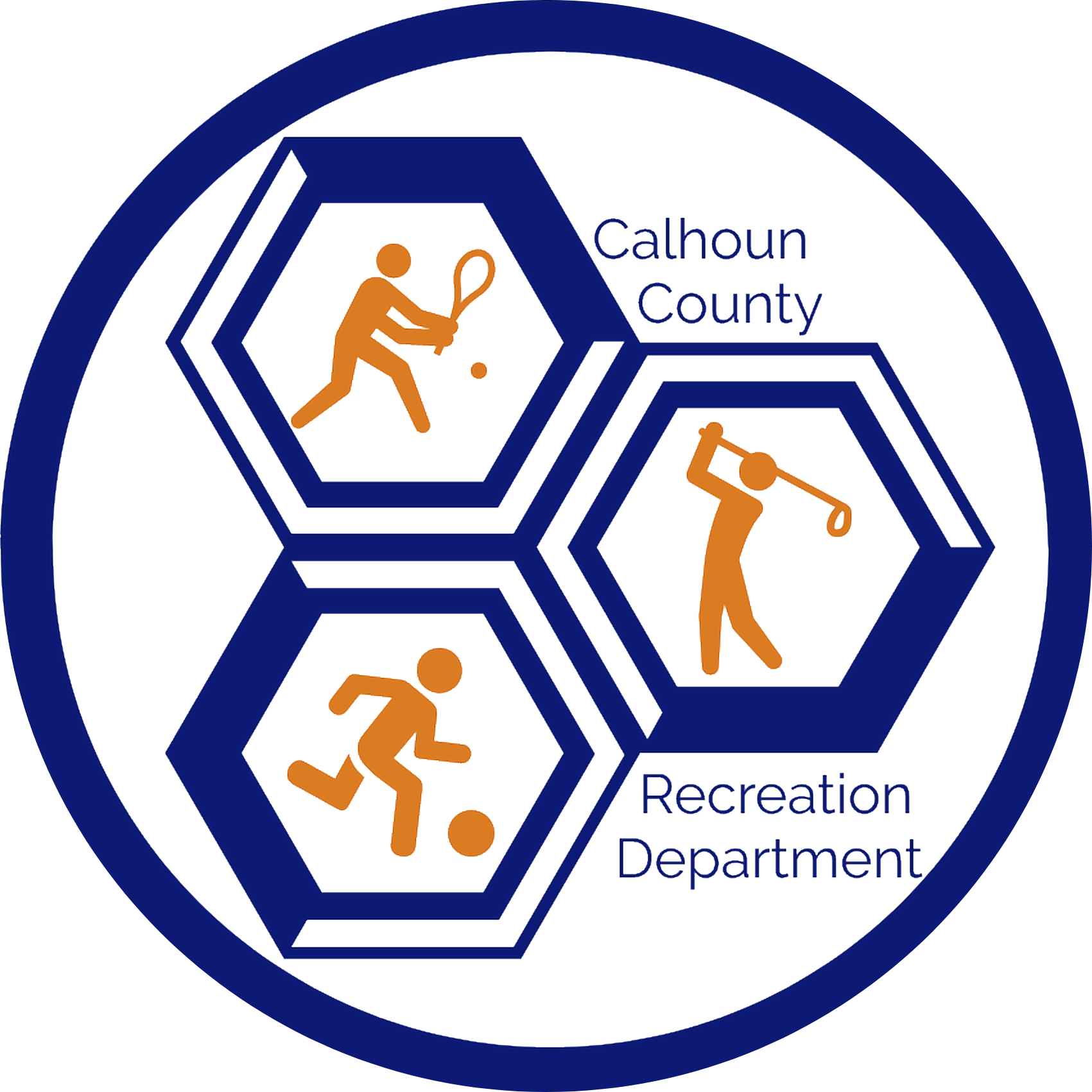 Mission Statement
Our mission is to enhance the quality of life for all citizens of Calhoun County with excellent recreation services in the areas of facilities, programs, and special events.
---
Calhoun County Recreation Department on Rec Desk
Are you interested in reserving our facilities or signing up for activities? Calhoun County's Recreation Department now offers a variety of services online through Rec Desk!
Use the online portal to check the availability of our facilities, make a reservation, or register for activities!
Calhoun County Recreation Department on Rec Desk
---
Community Outreach
The Calhoun County Recreation Department works closely with a variety of individuals, organizations and groups to further enhance services for the citizens of Calhoun County. These community outreach efforts take various forms from partnerships to volunteer engagement. The contributions of all the community partners and volunteers are greatly appreciated and have a significant impact on the quality of life in Calhoun County.This page is coming soon.
---
Available Facilities
John Ford Community Center (John Ford Middle School)
St. John Recreation Complex (Cameron)
Fort Motte Recreation Complex (Fort Motte)
Sandy Run Sports Complex (Sandy Run)
2019 Recreation Facilities Reservation Fees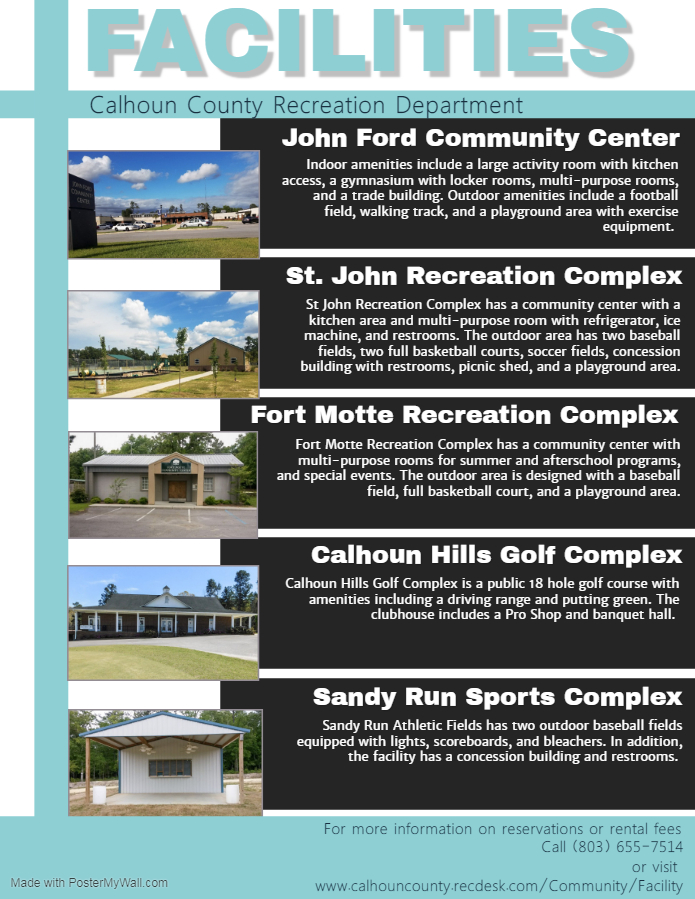 ---
Recreation Activities
Youth Sports Programs: Golf, Basketball, Soccer, Tennis, and Gymnastics

Adult Activities: Free Play, Co-Ed Volleyball, Basketball, and Line Dance

Youth Enrichment Activities at John Ford Community Center: Open Gym, Camps, Game room, and Art & Craft
---
Special Events
The John Ford Community Center is also the home of Midlands Championship Wrestling, a family-friendly professional wrestling promotion that runs monthly events. For more information on MCW see the flyer for their most recent event below or connect with them on Facebook via this link - MCW on Facebook.